Perfect World Mirage
Low-rate 1.3.6 Perfect World server
Welcome to PW Mirage, a Perfect World server created with

. We offer you a lot of player created content, as well as a nice editor to contribute the content yourself. Before we get into details on that, let's get the general stuff first:
PW version 1.3.6 - 3 races - 6 classes
~ x1.75 xp & sp rates, (from both mobs and quests)
5x coin rates (from both mobs and quests)
everything is farmable, because p2w is evil (there's even no cash shop atm)
PvE server - white name is available, but not forced
tab target - backported from later PW versions
starting level 20
Perfect World Mirage is a server created by community, literally. To keep a continuous flow of new content and new events, we developed a dedicated web-based editor: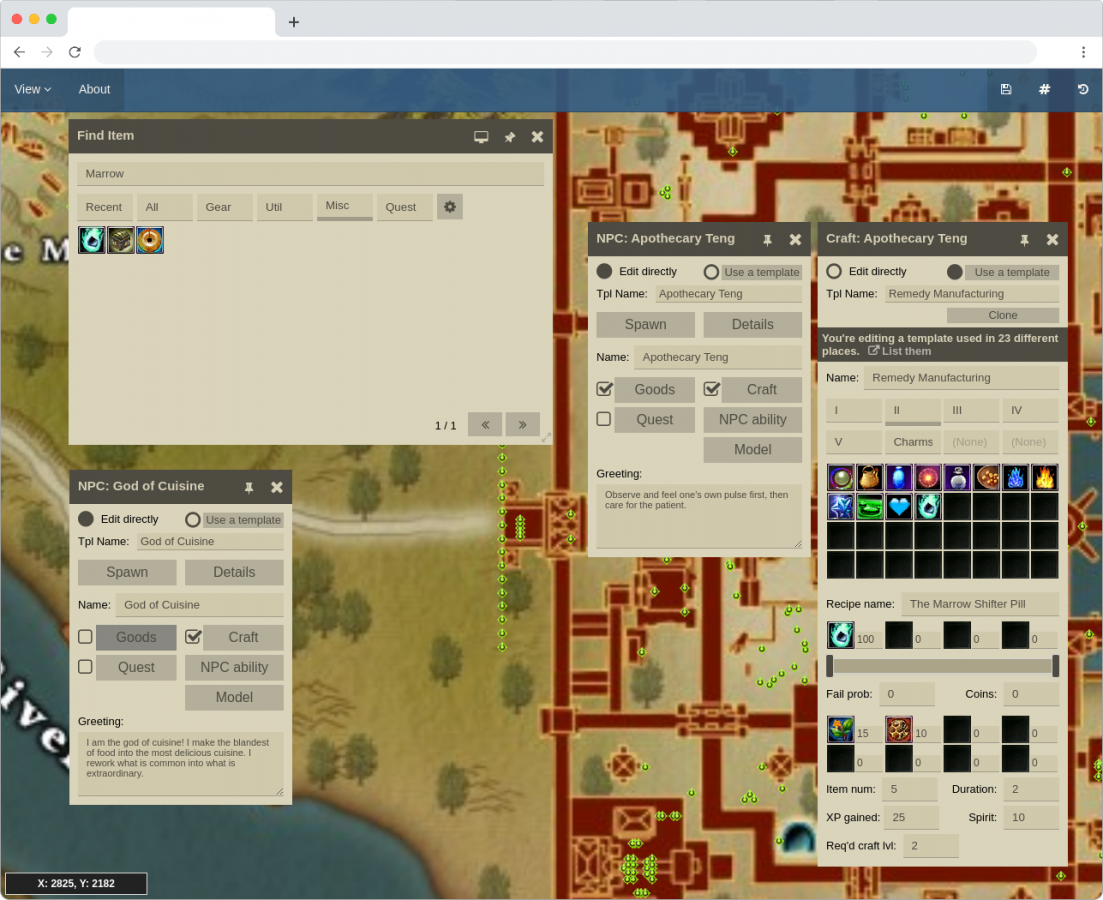 The editor is available at pwmirage.com/map/ Currently, it allows creating and editing NPCs, changing their craftng recipes as well as offered goods, and modifying/creating items. Upcoming functionalities include editing monsters as well as their drops, editing quests (which is in progress now), and editing all the different instances. The idea is that a community member makes changes in the editor, then with a single click of a button publishes those to broader audience. Next, the changes are discussed on the forums and eventually, when approved by the administrator, they land directly in game. Everyone is invited to register and publish their creations!
There's a WIP guide on using the editor -> Mirage Editor Guide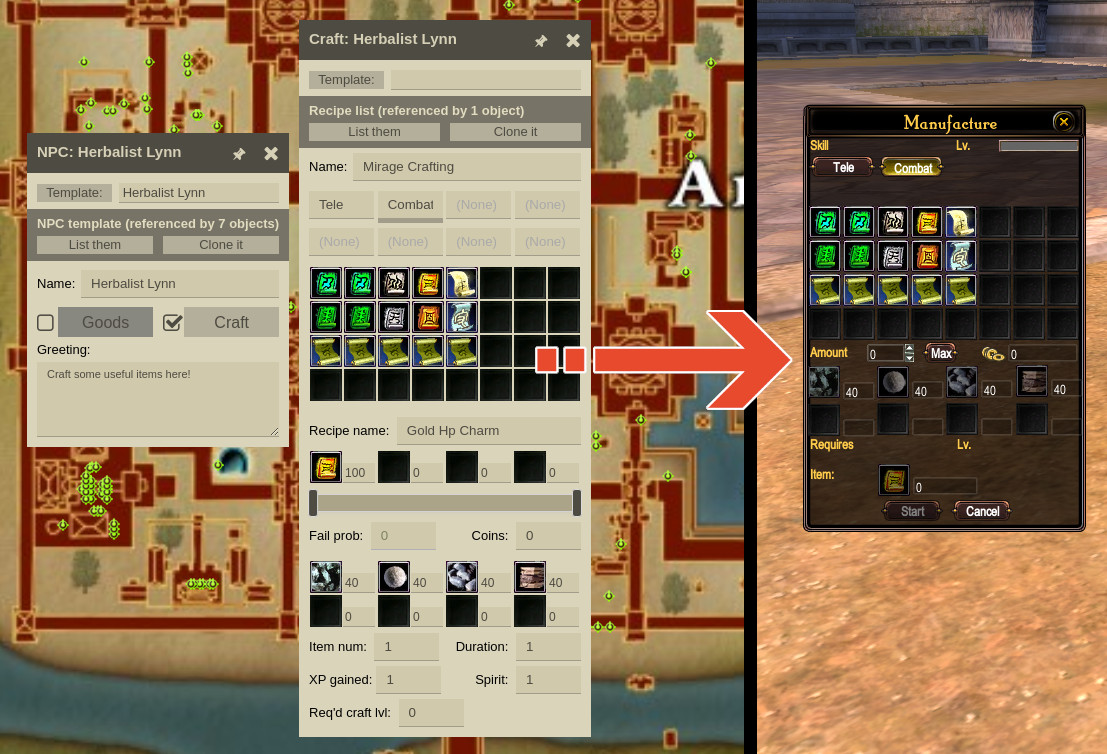 Please note, gameplay changes are a part of PW Mirage nature. The game is expected to change over time and it's recommended to be up to date with latest forum announcements or discord shouts to be prepared for changes - or potentially oppose them and suggest something better.
To create an in-game account you'll need to register on the forum first. Then you'll be able to create one or more in-game accounts here -> https://pwmirage.com/game/
A few ingame screenshots from the guild Eternal (thanks to Galadriel):